led display board
P5 SMD Full Color LED Display Board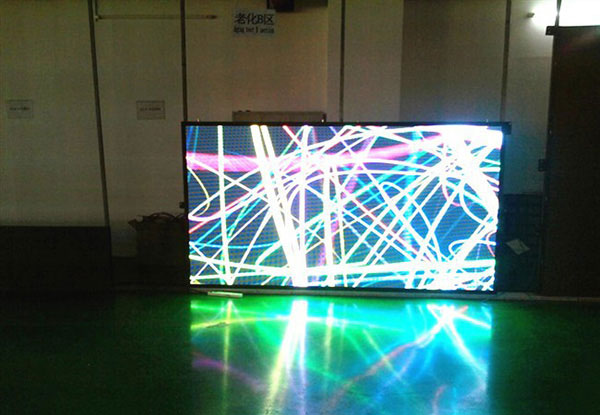 1. P5 SMD Full Color LED Display Board function introduction:
1). ThisP5 SMD Full Color LED Display Board can accepted multiplied file formats, such as AVI, MOV, MPG and etc.
2). can show all kinds of word, text, graph, picture, video, 2-dimention, 3-dimention cartoon and other information with your PC does synchronously.
3). Line-Double technology is adopted for the picture adjustment.
4).can be connected with PC and the web net and show the content, and also can be controlled remotely via VPM+ADSL.
5).Any LED in each pixel can be respectively replaced, which reduce the cost of the display maintenance.
6).P5 SMD Full Color LED Display Board having good lighting accordance and no mosaic
2. Features of P5 SMD Full Color LED Display Board:
1) High intensity and can be adjusted, so can meet the request of the customers according the application environment.
2) Best equality, commendably solve the problem of the mosaic, have the excellent consistency of light
3) To pictures and character, have clear, exquisite and real display effect
4) Big viewing angle to 120 degree at horizontal line, 60 degree at vertical line, you can see at every angle at this range, no picture change, no color excursion
5) Can repair each led lamps, so the cost of maintain is lower, and easy to repair.
3. Technical parameters of p5 full color led display board module:
4. Whole p5 full color led display board parameters:
| | | | |
| --- | --- | --- | --- |
| Pixel | 5mm | Short circuit protection | Yes |
| Standard cabinet size | 640mm*640mm or design | Refresh | 400 Hz |
| Weight per sqm | 35 Kg/sqm | Changing frame frequency | 60 Hz |
| Whiteness brightness | 1600 cd/sqm | Driving method | Constant driving ,1/16scan |
| Led package | SMD 3in1 | Working Environment | Indoor |
| Wave Angle (H) | 100°(H)/80°(V) | Working temperature | -10~50℃ |
| Best view distance | ≥5m | Working Humidity | -10~90% |
| Working voltage | AC 220v/380v±10%50~60Hz | Out of control | 1/10,000 ( scattered) |
| Power consumption/ m2 | 240W/sqm | lifetime | 100,000 hours |