Full Color LED Displays
P25 Full Color Led Display Board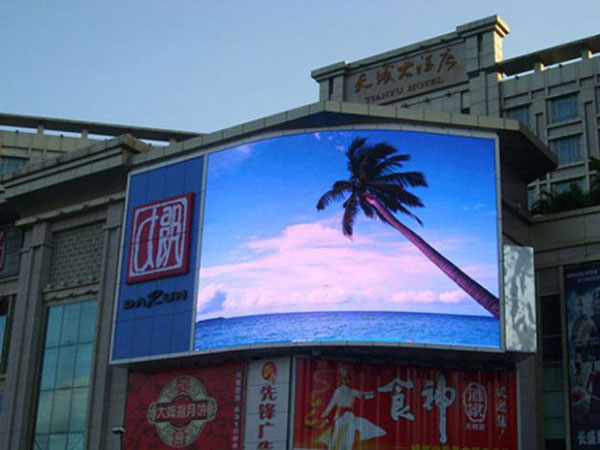 Function of full color led display board
(1) Multiplied file formats, such as AVI, MOV, MPG, DAT, VOB are comprehensive, and also we have three display mode as VGA+VIDE and VGA. There are also interfaces for Sound signal and video signal.
(2) 4096 grade grey control system and the color is over 16.7 millions, and the brightness, contrast, saturation, chroma can be adjusted by manual and sensor, whose scope is 256 grade.
(3) The led display board show all kinds of word, text, graph, picture, video, 2-dimention, 3-dimention cartoon and other information with your PC does synchronously.
(4) Line-Double technology is adopted for the picture adjustment.
(5) The led display board can be connected with PC and the web net and show the content, and also can be controlled remotely via VPM+ADSL.
(6) the led display board can be used outdoor in all kinds of weather, and excellent capability of antisepsis, waterproof.
Application of p25 led display board:
The led display board series is specially designed for outdoor high-definition display.
Apply to government plaza, leisure square, large entertainment plaza, bustling commercial center, station and so on.
Module parameters of p25 led display board:
| | |
| --- | --- |
| Pixel Pitch | 25mm |
| Pixel composing | 2R1G1B |
| Density | 1,600dots/m2 |
| module resolution | 8 dots*8 dots |
| Module size | 200mm * 200mm |
Whole p25 led display board specification:
| | | | |
| --- | --- | --- | --- |
| Pixel pitch | 25mm | Short circuit protection | Yes |
| Standard cabinet size | 1000mm*1000mm or design | Refresh | 400 Hz |
| Weight per sqm | 43 Kg/sqm | Changing frame frequency | 60 Hz |
| Whiteness brightness | 5500 cd/sqm | Driving method | Constant driving ,1/1scan |
| Led package | DIP | Working Environment | Outdoor |
| Wave Angle (H) | 120°(H)/30°(V) | Working temperature | -30~60℃ |
| Best view distance | ≥25m | Working Humidity | -10~90% |
| Working voltage | AC 220v/380v±10%50~60Hz | Out of control | 1/10,000 ( scattered) |
| Power consumption/ m2 | 250W/sqm | lifetime | 100,000 hours |
Relevant product information